[ 13,898 views ]
In deze post beschrijf ik hoe je de Arduino IDE voor de populaire ESP8266 processor-bordjes geschikt kunt maken. Hoewel al deze informatie gewoon van internet af te halen is blijkt het voor veel mensen, die de Arduino IDE of de ESP8266 bordjes net ontdekt hebben, overweldigend.
De ESP8266
De ESP8266 is een goedkope microprocessor met Wi-Fi mogelijkheid en een volledige TCP/IP stack. De ESP8266 is ontwikkeld en wordt geproduceerd door de Chinese fabrikant Espressif Systems uit Shanghai.
Door de geïntegreerde WiFi mogelijkheid is deze microprocessor in korte tijd razend populair geworden. In eerste instantie omdat de chip werd gezien als een goedkope mogelijkheid om een Arduino bordje van WiFi te voorzien, maar al snel kwamen de echte nerds (and I say nerds with the utmost respect) erachter dat de ingebouwde microprocessor en de hoeveelheid beschikbare (flash) geheugen de capaciteit en mogelijkheden van de Arduino bordjes verre overtrof.

Even wat gegevens op een rij:
Processor: L106 32-bit RISC microprocessor core based on the Tensilica Xtensa Diamond Standard 106Micro running at 80 MHz
Memory:

32 KiB instruction RAM
32 KiB instruction cache RAM
80 KiB user-data RAM
16 KiB ETS system-data RAM

External QSPI flash: up to 16 MiB is supported (512 KiB to 4 MiB typically included)
IEEE 802.11 b/g/n Wi-Fi

Integrated TR switch, balun, LNA, power amplifier and matching network
WEP or WPA/WPA2 authentication, or open networks

16 GPIO pins
SPI
I²C (software implementation)
I²S interfaces with DMA (sharing pins with GPIO)
UART on dedicated pins, plus a transmit-only UART can be enabled on GPIO2
10-bit ADC (successive approximation ADC)
Vanwege de early adoption door de Arduino community lag het voor de hand om deze krachtige microprocessor met de Arduino IDE te willen programmeren. In deze post probeer ik, stap voor stap, uit te leggen wat je moet doen om dit mogelijk te maken.
1) Download en installeer de Arduino IDE
Download en installeer de Arduino Integrated Development Environment (IDE) voor het Operating Systeem (OS) waar jouw DeskTop of LapTop computer (er zijn versies voor Windows, Linux en Mac) mee werkt.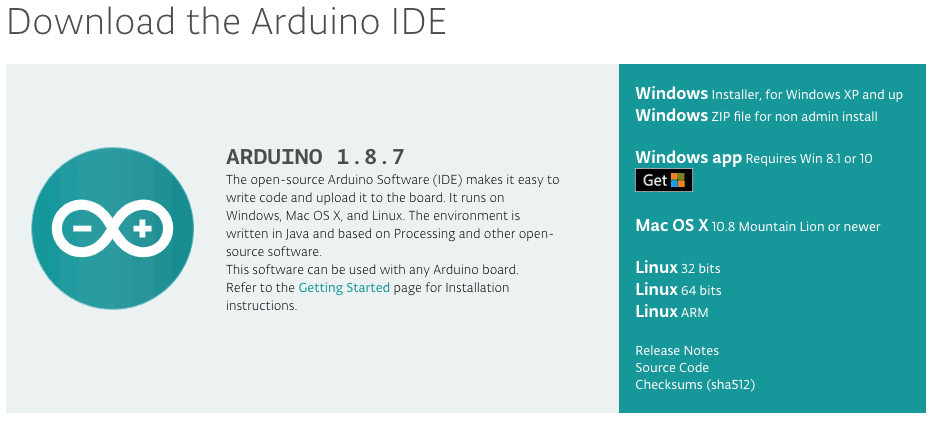 Na het downloaden moet je het ontvangen bestand uitpakken (unzip of untar) en installeren. Dat installeren is per OS anders maar staat duidelijk op de website van Arduino aangegeven. Eenmaal geïnstalleerd kun je direct met de Arduino IDE aan de slag.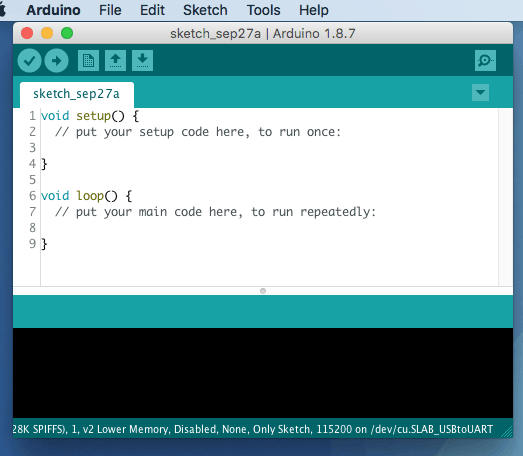 Om de IDE met de ESP8266 microprocessor te kunnen gebruiken moeten we nog wat stappen uitvoeren.